Hans Nunoo Sarpei donates to Jamestown students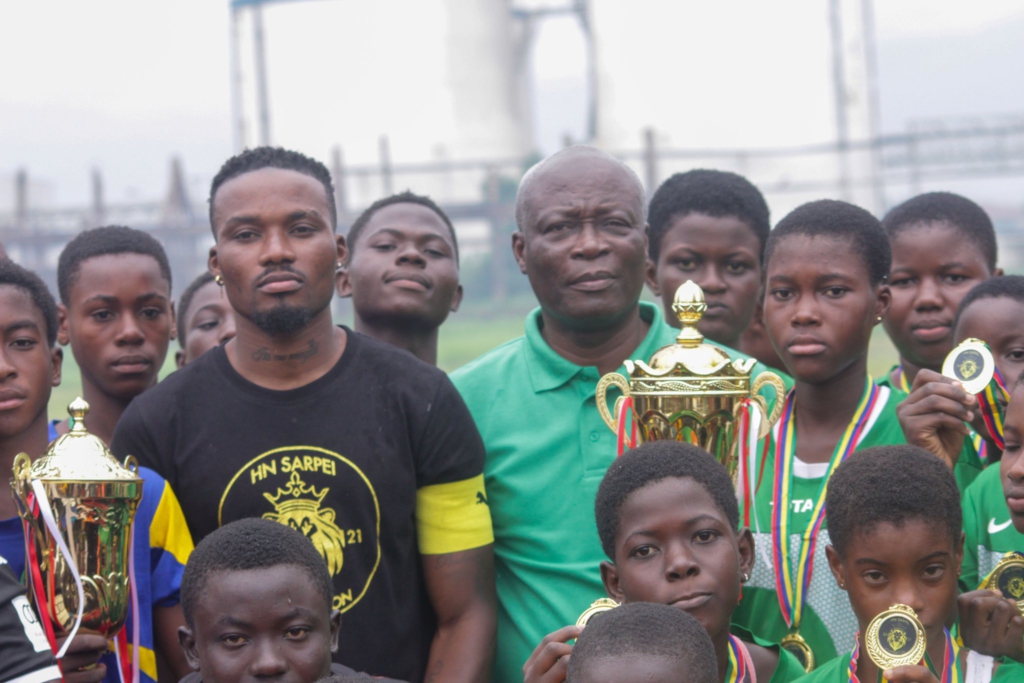 FC Ingolstadt midfielder, Hans Nunoo Sarpei donated several items to students in the Jamestown community in Accra on Friday 10th June.
The donation, which was made through his foundation, the Hans Nunoo Sarpei Foundation, was aimed at empowering students through education and football.
Donations included 20 boxes of pens, boxes of pencils and erasers, and Puma game shoes to students.
Other products he donated to the students included footballs, sets of bibs, library books (Ga literary books) and 1,800 Hans Nunoo Sarpei brand exercise books.
The HN Sarpei Foundation organized a football tournament at the Ghana National Fire Service Training School Park in Jamestown as part of the event, where men's and women's teams from eight schools competed for the top prize.
The boys' competition was won by Wisdom Preparatory School, who beat Adedeinkpo Primary School 1&2 5-1 in the final.
The women's football competition was won by Wisdom Preparatory School after again beating Adedeinkpo Primary School 1&2 4-3 on penalties.
The winning teams received a colossal trophy, while the best players in the boys' and girls' competitions received Puma playing shoes.
Some of the dignitaries present at the event were MP for Odododiodio Constituency, Nii Lante Vanderpuye, Deputy German Ambassador to Ghana, Mr. Helge Sander and Secretary General of Ghana Professional Footballers Association ( PFAG), Anthony Baffoe.
The former coach of Liberty Professionals, Reginald Asante (Reggae), was also present and presented the medals to the various winners.
The HN Sarpei Foundation is involved in community empowerment, community engagements, and support for the less privileged in higher education.