Slowing demand for cars could slow growth in auto loans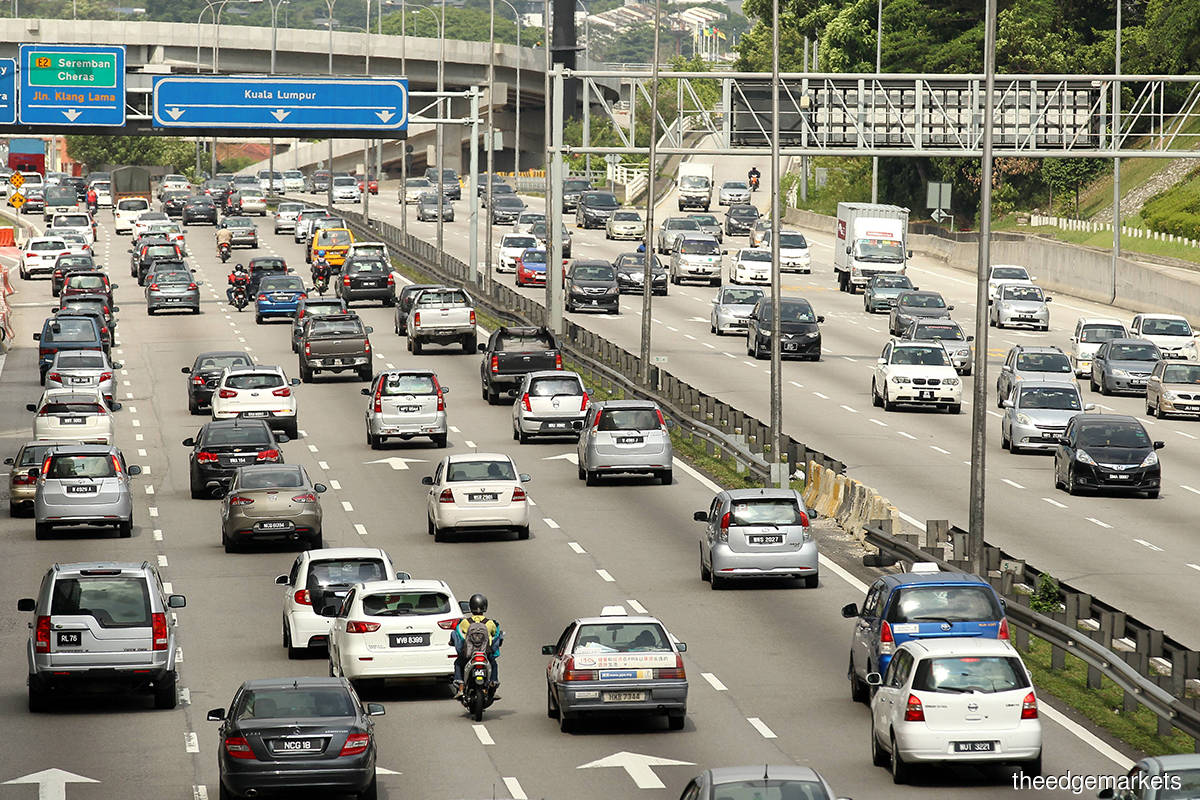 AUTOMOTIVE loans have recently increased thanks to an increase in demand for cars after the government offered sales tax relief to buyers following lower sales during the movement control order period (MCO ).
The latest banking statistics from Bank Negara Malaysia show auto loans for passenger cars rose 2.2% year-on-year in August, the second consecutive month of positive growth after 13 months of contraction. Auto loans increased 0.4% year-on-year in July.
Auto loan applications in August (on a three-month moving average basis) jumped 59% year-on-year, after rising 23.6% year-on-year in July. The average auto loan approval rate also improved, falling to 54% in August, from 52% in July and a low of 44% in June.
However, it remains to be seen whether this surge in demand for cars – and therefore, auto loans – can be sustained.
On the one hand, the general moratorium on repayment of six-month loans that banks offered to customers ended on September 30. The general moratorium had boosted car sales, especially in the used market, as it freed up a significant amount of money that consumers would otherwise have used to service their loans.
Additionally, government incentives for buyers in the form of a sales tax exemption on locally assembled vehicles and a 50% reduction in sales tax on fully imported models, which came into effect. effective June 15, expire December 31.
As a result, demand for new cars may not be as strong in the future.
According to data from the Malaysian Automotive Association (MAA), vehicle sales (personal and commercial) in August amounted to 52,800 units, an increase of 3.2% year-on-year but 8.3% lower than 'in July (57,552 units). July volumes were higher due to the clearance of backorders after the sales tax incentive was announced in early June. It should also be noted that the month of August was a shorter working month due to several public holidays.
"We hope that September [sales] the figures will be the same as in August, but we are concerned that the end of the moratorium could have an impact on sales. Just wait and see this month to find out [the extent of] its impact. We believe that it will be more used cars and lower end cars that will be affected. Nevertheless, we hope that the moratorium will not have a negative impact on car sales because the sales tax exemption is still there and, also, there are promotional campaigns going on by the car manufacturers ", MAA Chairman Datuk Aishah Ahmad told The Edge. In recent months, used car sales have grown by more than 100%, especially for models priced below RM 30,000, she said.
Banks have also become very cautious about granting auto loans since the country was hit by the coronavirus pandemic, Aishah said. "They're even stricter now because they're wary of whether you can repay the loan."
Indeed, banking analysts believe that banks are unlikely to seek to develop their hire-purchase segment aggressively at this time. With the general moratorium coming to an end, we can expect an increase in non-performing loans, they say. As it is, lenders are still in the process of assessing how many of their retail customers will not be able to resume their monthly loan payments.
The banks with the highest proportion of auto loans in their overall loan portfolio at the end of 2019 were Affin Bank (24%), Public Bank Bhd (15%), Malayan Banking Bhd (14%) and AmBank Bhd (14 %).
Passenger car loans represent only about 9% of total banking system loans.
The gross ratio of bad loans to auto loans is low and has been trending improving in recent months. It stood at 0.37% in August against 0.67% in April.
MAA projection maintained
Meanwhile, Aishah says MAA is sticking to its sales volume projection of 470,000 units this year. "I think it's a goal that can be achieved," she remarks.
The target – raised to 400,000 after the introduction of the sales tax exemption – is a 22.2% drop from last year's volume of 604,287 units and is believed to be the lowest since less than a decade. MAA had, before the Covid-19 epidemic, forecast a sales volume of 607,000 for the year.
When asked if she expects a marked improvement next year alongside the expected economic recovery, Aishah said sales are expected to slow for a few months before finally picking up. Bank Negara Malaysia predicts that the country's economy will grow between 5.5% and 8% in 2021 after contracting from 3.5% to 5.5% this year.
For the first eight months of the year, total vehicle sales amounted to 285,045 units, a decrease of 41% year-on-year. Volumes had fallen to just 143 units in April – the first full month of OLS – before improving significantly to 23,309 in May, 44,695 in June, 57,552 in July and 52,800 in August (see chart).
Proton Edar CEO Roslan Abdullah reportedly recently called on the government to consider extending the sales tax exemption period for another six months, or at least until March of next year, as he believes that this decision is the most appropriate to stimulate car sales.
Perusahaan Otomobil Kedua Sdn Bhd (Perodua), the country's largest automaker by volume, saw car sales rebound to 7,886 in May, 21,250 in June and 23,203 in July – the latest being its best month in sales so far this year.
Its chairman and chief executive, Datuk Zainal Abidin Ahmad, told The Edge last month that the sales tax exemption had "really helped boost new car sales, as consumers perceive it as an offer. limited time they want to take advantage of ".
Speaking on the industry, he said new and used car sales are on the rise, demonstrating that personal transportation is still needed, perhaps more than ever, and that consumers are eager to take advantage of it. sales tax exemption. "From the point of view of the total volume of the industry, the figure to be achieved for the continued survival of the automotive ecosystem is 500,000 units, to which we hope to be able to contribute significantly," he noted.
As for Proton Holdings Bhd, its September sales rebounded to 11,935 units, up 4.9% month-on-month and 12.5% ​​year-on-year. This was its fourth consecutive month of positive year-over-year growth. Its total sales for the year now stand at 73,607 units, up 4.3% year-on-year.